DestacadoEmpresaECO2600x762PlantaEN
DestacadoMSeries2600x762EN
DestacadoservicioEnsaimadas2133x625EN
DestacadoROIGTaycanescritorioEN
Mallorca Live Festival 2600X762 EN
Oferta_15_JUNE2022_web_EN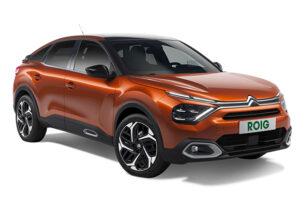 C5-Citroën C4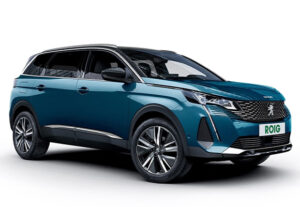 P1-PEUGEOT 5008
ADVANTAGES OF RENTING WITH ROIG RENTACAR
The fact that ROIG is currently the leading passenger road transport company in the Balearic Islands is no coincidence. Not only because of the wide variety of services we offer – rent a car, bus rental, taxis in Mallorca, luxury cars with chauffeur, etc. –, but also because we provide a one-to-one and honest service, adapted to each traveller's needs.
Founded in 1953 by Rafel Roig as a transfer service in Mallorca, ROIG has grown along with the island's transport needs, revolutionising mobility in one of the main tourist destinations in Spain and the Mediterranean. Whether you want to enjoy a holiday in Mallorca, organise a family or business event or request a transfer to Palma airport on time, professionally and without surprises, ROIG is here to help you.
So that your trip around Majorca goes smoothly, you can rely on a team of professionals who will make everything very, very easy for you.
Our car rental services in Mallorca include 24-hour assistance. You can also enjoy a free transfer service from the airport so you can start driving your rental car in Mallorca as soon as you land on the island. Although we annually renew our fleet of vehicles of the best brands and we carry out thorough and periodical technical revisions, we are prepared for any eventuality. That is why, in the unlikely event of an incident on the road, we will attend to you immediately and replace your car when necessary.
In addition, if you have any last minute unforeseen circumstances, you can change or cancel your booking at no additional cost up to 24 hours before your arrival.
En ROIG Rent a Car, somos una compañía autóctona At ROIG Rent a Car, we are a local, family-run company that knows the largest of the Balearic Islands inside out. That is why we are here to advise you at all times about the best routes, tours and interesting landmarks on the island. To make everything even easier, we have prepared a Guide of Mallorca, which you can access free of charge whenever you wish. 
We could not overlook one of ROIG's hallmarks: personalised service and several decades of experience in the travel business. Honesty and transparency have always accompanied this car rental company in Mallorca: we will only recommend what you really need. Are you looking for more reasons to choose us? If so, ask about our free courtesy services, designed to make your car hire experience in Mallorca unbeatable.
Choose your car from a large fleet that is renewed every year, equipped with the latest technical advances and all the comforts. Your safety and comfort is our priority.
Discover our fleet of rental cars in Mallorca, where you can find cheap rental cars as well as family and sports cars to drive around the island in style. The choice is yours! 
OUR FLEET
Slide
Slide
Slide
Slide
Slide
Slide
Slide
Slide
Slide
Slide
Slide
Slide
Slide
Slide
Reviews